Approach your health and well-being proactively!
with
Stem Cell Nutrition
How did Stem Cell Nutrition come about?

The discovery and science behind Stem Cell Nutrition was possible due to three amazing 2008 Nobel Prize for Chemistry winning scientists "Osamu Shimomura, Martin Chalfie and Roger Y. Tsien" for the discovery and development of Green Fluorescent Protein "GFP" this amazing GFP discovery has been used to mark and track the movement of Stem Cells and led to the discovery of our Natural Healing System. ( http://www.nobelprize.org/nobel_prizes/chemistry/laureates/2008/ )
This amazing GFP discovery was used by the leading Stem Cell Nutrition scientist Christian Drapeau in documented scientific experiments using Aphanizomenon flos-aquae "AFA" to enhance the Release Adult Bone Marrow Stem Cells and track the Circulation, Migration and Differentiation into damaged tissue and organs. This discovery Christian Drapeau has published in the (Official Journal of "CRT" Cardiovascular Revascularization Therapies Volume 8 Number 3 July September 2007, Mobilization of Human CD34⁺CD133 and CD34⁺CD133⁻ Stem cells in Vivo by Consumption of an extract from Aphanizomenon flos-aquae─Related to Modulation of CXCR4 Expression by an L-Selectin Ligand?) and has now been accepted by the medical science community.

Proven Scientific and Clinical Studies
Through multiple clinical trials including double blind placebo, StemEnhance® Ultra was documented to optimize stem cell function in the body by increasing the number of both stem cells and Endothelial Progenitor Cells (ECPs) in the blood circulation, supporting optimum renewal and repair of tissues and organs.
StemEnhance® Ultra also contains Mesenkine ™ that was shown in multiple clinical trials including double blind placebo to increase the blood concentration of G-CSF (Granulocyte-Colony Stimulating Factor) that lays a key role in stem cell release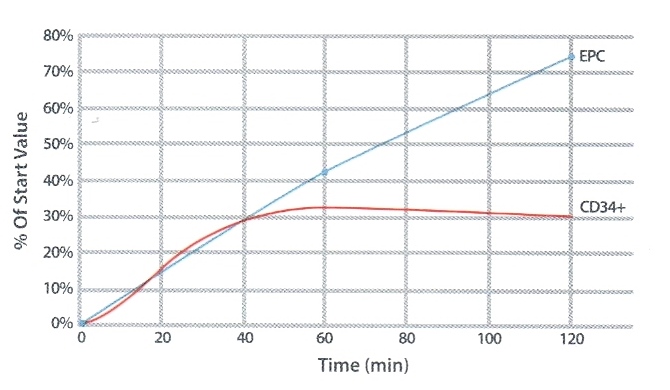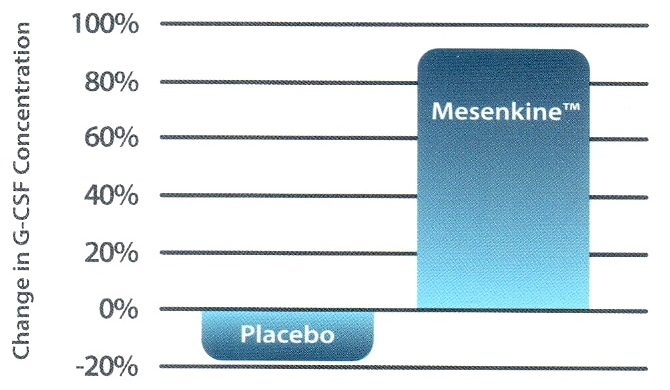 When Christian Drapeau first posited that Adult Stem Cells were the very foundation of the body's natural healing system, scientific study in the field was in its infancy. His hypothesis that Adult Stem Cells, created by bone marrow, flowed to any tissue or organ needing regeneration and morphed into healthy cells of that location, was initially ridiculed by medical science. Since 2006 however, Christian's position gained not just momentum but widespread acceptance in scientific circles as study after study reveals that Adult Stem Cell science holds phenomenal promise in all arenas of human healing. Here he shares, reports, analyzes and forecasts how the latest breakthroughs in Adult Stem Cell science will improve our lives.
Christian is the Chief Science Officer at Cerule® he holds an Honors Bachelor's degree in Neurophysiology and a Master's degree in Neurology and Neurosurgery from the Montreal Neurological Institute, affiliated with McGill University in Montreal, Canada.
Christian Drapeau has been the Chief Science Officer for Cell Tech, Desert Lake Technologies (now Cerule), and Stemtech International. While residing at Cerule, he created StemEnhance, the world's first stem cell enhancer, and developed the Stem Cell Theory of Repair and Renewal, which is detailed in his bestselling book, Cracking the Stem Cell Code. He returns to Cerule as Chief Science Officer in order to bring the potential of adult stem cells and overall health to as many people as possible.